2017 Entry Criteria - Business Criteria and Individual Criteria
NEW streamlined EASIER-THAN-EVER entry process!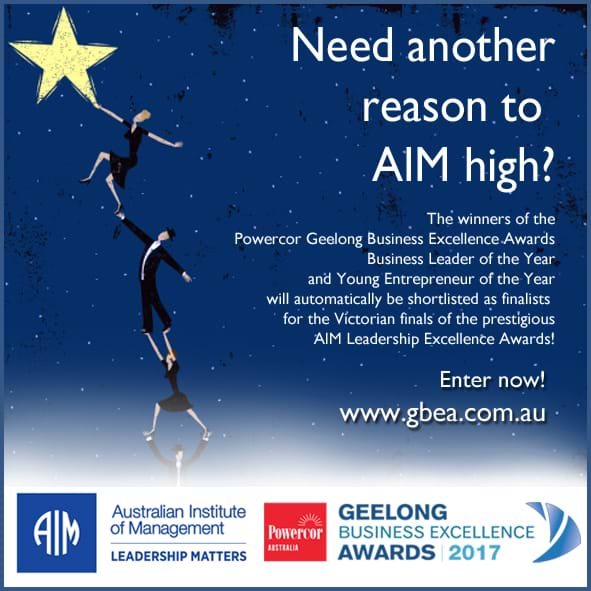 Responding to the Criteria
*Up to 2000 words (do NOT exceed this word limit)
Emphasise- what you do, how you do it and the resulting benefit/s for your business
You will be able to add additional information and examples during your presentation to the Judges
2000 word limit for the entry
Business Summary (up to 250 words)
Provide a general overview of your business
Core Criteria - 300 words per criterion.
Business Achievements
Describe your:
Business Achievements over the last 3 years
Sustainability and Environmental initiatives
Innovative practices you have introduced
NOTE: Tables/graphs are to be used to demonstrate your performance - Do NOT state actual results in $'s, use percentage (%) terms.
Marketing
Describe your approach to:
Marketing
How you engage your target market.
Customer Service
Describe your approach to:
Customer service
How your business addresses accessibility
How your business addresses corporate social responsibility
People and Culture
Outline your business strategies
Describe your practices to support a healthy workplace culture.
Financial Management & Risk
Outline your financial management
Outline your risk strategies and practices
Individual Criteria
Entry Criteria
Young Entrepreneur and Business Leader
Summary (up to 500 words)
Provide a general overview of your personal achievements in business. Describe your:
achievements – both business and personal

what sets you apart to make you an entrepreneur and/or business leader.
Please submit a current CV and two references (written) with your entry